Why Hire a Board Certified Admiralty & Maritime Law Attorney?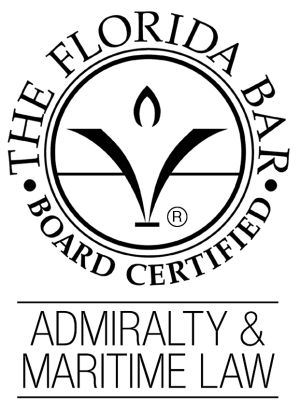 Work with an Expert!
Not every attorney you can choose to represent you during your cruise ship accident case has the same credentials. Attorney Michael C. Black, is Board Certified in maritime law by the Florida Bar Board of Legal Specialization and Education. This certification is a mark of the high level of dedication and service we have given to our clients. It signifies the accomplishments that we have achieved and the commitment to excellence that we maintain in each case we handle.
Importance of Board Certification
The Supreme Court of Florida gave direction to the Florida Bar to offer a Board Certification program for maritime lawyers in Florida. The purpose of this program is to help the public distinguish between attorneys who are good and attorneys who are great. The process of becoming board certified is extensive and requires substantial involvement in the representation of individuals in maritime law cases.
As a result of Michael C. Black being Board Certification, we are able to identify him as "Florida Bar Board Certified" and as "specialists" in the field of maritime law. Certification is the highest recognition by the Florida Bar given to individuals who are competent and experienced in what they do. Every attorney who is certified in maritime law has demonstrated strong ability in this area of law.
To earn board certification, attorneys must also have:
Practiced law on a full-time basis for a minimum of 5 years
Had at least 35% involvement in the practice of maritime law during the 5 years that preceded the application filing
Passed a written examination that demonstrates proficiency in the field of maritime law
Been peer reviewed
Experienced Legal Guidance from Michael C. Black, P.A.
If you are looking for an experienced, knowledgeable, and reputable cruise ship injury attorney in Miami to help you navigate your case, there is no need to look further than our firm. Michael C. Black, P.A., is dedicated to serving you and providing you with the legal guidance you deserve. Michael Black's Board Certifications speak volumes about who we are as a legal team and how effectively we can pursue compensation on your behalf.
We have more than 20 years of experience fighting for the rights of our clients. As a maritime lawyer who practices personal injury law, you can rely on the assistance we provide. You can trust in the accolades we have earned and the past settlements we have achieved on behalf of our clients.