Gangway Injuries on a Cruise Ship
Award-Winning Miami Cruise Ship Injury Attorney
The gangway of a cruise ship is the passageway from the dock to the vessel. If you are a crewmember or passenger of a cruise ship and have suffered injury as the result of a gangway accident, we encourage you to speak to our Miami cruise ship injury attorney at once.
You may be entitled to compensation if the gangway collapsed or another situation occurred that resulted in injuries or wrongful death.
Gangways can cause various types of injuries. If you suffered injury while boarding or disembarking a cruise ship, you likely experienced substantial pain. Waves or the current can move a vessel, and a gangway that is not properly secured can come loose. Crewmembers and passengers can become pinned between the boat and the dock or injured in other ways; some can even be killed as a result.
Ship Gangway Regulations: Ensuring Gangway Safety
According to OSHA regulations, cruise ships and other shipping companies are required to provide employees (and passengers) with safe gangways for boarding and exiting the ship. If you believe that the company failed to provide proper safety in any of the below areas, you may have grounds for a lawsuit:
A gangway or a straight ladder must be used if at all possible, alternative boarding methods such as a Jacob's ladder should only be used if the prior two options are not possible
A gangway should always have a railing made of either wood, pipe, chain, wire or rope and should be sufficiently taut; the minimum height for the railing should be at least 33 inches
If the gangway is not able to fully meet the dock, a net should be strung below the gap, and a bridge should be provided to prevent passengers or crew members from falling between the dock and the gangway
The gangway must be kept clear of debris or cargo and should be well trimmed
The gangway must be properly illuminated along its full length
Suspended cargo loads must not pass over the gangway while employees or passengers are on it
Pursuing a Claim for Compensation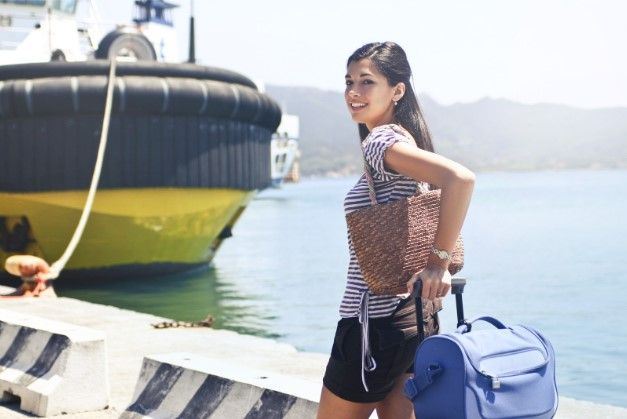 Many passengers travel on cruise ships throughout the year without being harmed. Some passengers, however, do require legal attention because of injuries they have sustained because of another party's negligence. Our firm can help you file a personal injury claim to actively pursue monetary compensation. The vessel owner may be legally liable to provide compensation for damages of the injured party, based on the United States admiralty law.
You may be entitled to compensation for the following damages:
Medical treatment
Lost wages
Pain and suffering
Rehabilitation
We are an experienced cruise ship injury law firm in Miami. We have over 20 years of experience that can be used to your advantage as you fight for just compensation after your accident. A stipend for medical and living expenses that have resulted from the accident may also be pursued.